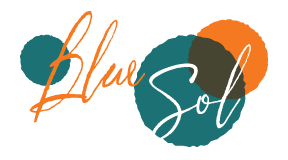 PRIVACY POLICY
Monogram Apartment Collection, LLC and Monogram Apartment Collection, Inc. (collectively, "we", "us", "Company") value your privacy. In this Privacy Policy ("Policy"), we describe the information that we receive about visitors to our web Site,
www.monogramapartmentcollection.com
(the "Site"), through their use of our Site and the services available on our Site. By visiting the Site, or using any of our services, you agree that your personal information will be handled as described in this Policy. Your use of our Site or services, and any dispute over privacy, is subject to this Policy and our
Terms of Use
, including its applicable limitations on damages and the resolution of disputes. Company's
Terms of Use
are incorporated by reference into this Policy.
You agree and understand that our Site is hosted, managed and maintained by our business partner Property Solutions International, Inc. ("Property Solutions") and its
privacy policy
(available at
http://www.propertysolutions.com/terms-of-use
, Section 8) also applies to any information that may be provided and/or collected in the Site. Any information collected via the Site may be transferred by Property Solutions to the Company. This Privacy Policy applies to Company, not Property Solutions.
GENERAL
Through the Site, you may be asked to provide personal information such as your name, business name and mailing address, telephone number, fax number, and e-mail address that will permit us to identify you. The Site also uses cookies and other tracking technologies to collect information about user activities – please review the Property Solutions
privacy policy
for an explanation of cookies and other tracking technologies in use in the Site. In general, we will use the personal information we receive about you via the web Site, in order to conduct our business, process your requests and transactions, communicate with you, providing the ratings and reviews you submit to third parties, improve our web Site and services, follow up on services provided, send announcements on new features, events, promotions, products or services, , and for other activities related to business administration, marketing, research, product development, or improving the quality of our services and products.
Information about you will be collected from the following sources:
Information received from you on online applications, print applications, or other forms;
Information about your transactions with the Company, their affiliates, or others through the Web Site; and
Information received from third parties, such as consumer reporting agencies.
The information collected may be disclosed, as described above, to Company affiliates, credit reporting agencies, to other financial institutions with whom joint marketing agreements exist, or to companies that perform services or functions on our behalf. These companies may include financial service providers and non-financial companies such as computer and data processing companies, and marketing and aftermarket service providers.
CHILDREN
Nothing on the Site is intended to specifically solicit information from minors (people under eighteen (18) years old) or to seek to determine whether the visitor is a minor. If you are under eighteen (18), you are not permitted to submit to us any personally identifiable information, such as your name, address, email address, telephone number or any other information that would permit us to identify you. Anyone under eighteen (18) who wants to obtain any product from Company or otherwise submit any personally identifiable information to us should ask a parent or guardian to do it in his/her own name. Because such information will not be specifically identified as being from minors, users of this Site should be aware that personally identifiable information submitted to it by minors may be treated in the same manner as information given by an adult.
INFORMATION WE COLLECT AUTOMATICALLY
We may automatically collect the following information about your use of our Site or services through cookies and other technologies: your domain name; log files; your browser type and operating system; web pages you view; links you click; your IP address; the length of time you visit our Site and/or use our services; and the referring URL, or the webpage that led you to our Site.
COOKIES AND TRACKING
This Site may use cookies, clear GIFs, Local Storage Objects (LSOs) and other technologies to collect information about how our Site is used, to store Site and user preferences, to allow you to log in, and to personalize your experience on our Site. This information may be combined with other personal information we collect from you. You can control some of these technologies, such as cookies. The Help portion of the toolbar on most browsers will tell you how to delete cookies and manage how your browser accepts cookies. If you disable cookies, some Site features will not function.
Third-Party Analytics
. The Site may also use automated devices and applications, such as Google Analytics or other analytics means, to evaluate usage of our Site. We use these tools to help us improve our services, performance and user experiences. These entities may use cookies and other tracking technologies to perform their services. We do not share your personal information with these third parties.
OPT-OUT OR CHANGE INFORMATION
Requests to change your personally identifiable information may be submitted using the contact information below. We may send you emails regarding our services. If you wish to discontinue such communications, follow the directions contained in the email to remove a name from our mailing list.
SPECIAL INFORMATION FOR CALIFORNIA CONSUMERS
California residents may request a list of certain third parties to which we have disclosed personally identifiable information about you for their own direct marketing purposes. You may make one request per calendar year. In your request, please attest to the fact that you are a California resident and provide a current California address for your response. You may request this information in writing by contacting us at: websitesupport @ monogramres.com. Please allow up to thirty (30) days for a response
CONTACT US
For questions or concerns about the use of personal information or about this Policy, please contact us at 469-250-5500.
TEXT MESSAGING
If you subscribe to our SMS Services, you thereby agree to receive SMS Service messages at the address you provide for such purposes. Such messages will come from
PropertySolutions.com
.
Participation in our service is free of charge but standard carrier text messaging charges will apply. You may change your mind at any time by following the opt-out instructions below. You represent that you are the owner or authorized user of the wireless device you use to sign up for the SMS Service, and that you are authorized to approve the applicable charges. We will never rent or sell your phone number to any third party, nor will we use your phone number to initiate a call or SMS message to you without your express or implied prior consent.
Your wireless carrier and other service providers also collect data about your SMS usage, and their practices are governed by their own privacy policies.
You acknowledge and agree that the SMS Service is provided via wireless systems which use radios (and other means) to transmit communications over complex networks. We do not guarantee that your use of the SMS Service will be private or secure, and we are not liable to you for any lack of privacy or security you may experience. You are fully responsible for taking precautions and providing security measures best suited for your situation and intended use of the SMS Service.